When in need of heating repairs in Shoalhaven, IDEAL Air Conditioning should definitely be your choice. We have gathered a team of professional heating technicians who offer the top services in the market accommodating any heating needs and budgets. IDEAL Air technicians are one of the most trusted ducted heating experts in Shoalhaven and its surrounding suburbs: Manyana, Milton, Ulladulla, Termeil, Kiola, North and south Durras.
It is possible to save up to 20% on heating costs through the implementation of some simple energy saving measures.
IDEAL Air Conditioning provides the highest quality heating repairs in Shoalhaven that you can fully rely on. When your heating systems break down, no matter which model you have installed (central heating, split systems, wall furnaces or space heaters), our dedicated technicians will go the extra mile to return them to their original condition of optimal efficiency in the shortest time possible. They have with them all necessary parts and materials to be able to successfully perform any repairs or replacements on the first call.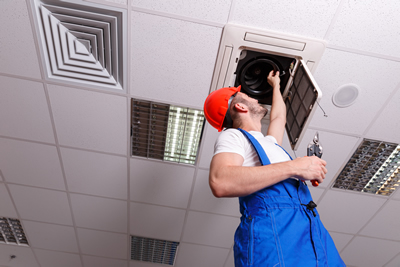 We service and repair all makes made by the leading suppliers in Australia: Brivis, Rinnai, Braemer, Vulcan, Pyrox, Lennox, Carrier, Bonair, Honeywell, etc.
Regular maintenance of your heating systems not only increases your units lifespan but also protect you from leaks and other safety problems in case your heaters are not taken care of properly. Our experienced technicians conduct detailed inspections, making sure your units work at their peak efficiency, saving you money on energy use and costly emergency repairs.
Our experts at IDEAL Air Conditioning will always make an effort to repair your heating systems before suggesting you to buy new units. However, this may not always be the perfect option. Replacing your old system with a new one can save you a lot of money in energy prices. Our experts will guide you through the process of choosing the best heating solution for your needs.
IDEAL Air Conditioning has been building its reputation by providing the top quality heating repairs in Shoalhaven for over a decade. We pride ourselves on our culture of customer service excellence, outstanding workmanship and affordable pricing.
Give us a call today and let us take care of your heating needs. You will be surprised with the promptness of our services and readiness to warm you up this winter.