IDEAL Air Conditioning takes pride in being one of the best providers of all air conditioning services in Shoalhaven due to our quick and dependable service, friendliness and affordable pricing. Our experts are committed to providing the very best air conditioning service for residents of the greater Shoalhaven area, including: Manyana, Milton, Ulladulla, Termeil, Kiola, North and south Durras.
Our team of specialised technicians are able to conduct the highest quality services meeting all your cooling needs, no matter which make or model of air conditioner you have installed: reverse cycle ducted AC, reverse cycle split AC, reverse cycle multi split AC or room AC for windows and walls.
Do you know that without regular maintenance, you'll never know if your air conditioning unit is functioning properly or not?
Proper cooling is vital for the comfort you deserve in your indoor environments. To achieve that comfort, proper operation of your AC units is necessary. Regular maintenance of your units will not only secure their proper operation, but also maximum efficiency which positively affects your energy use and expands the life of your air conditioners. At IDEAL Air conditioning, our team of dedicated experts provides outstanding regular checkups, paying constant attention to your cooling requirements and total satisfaction.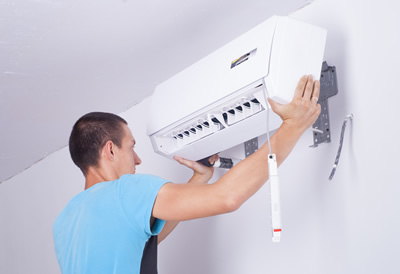 After we complete a thorough inspection of your AC units, in case we have any concerns, we will provide you with the best solution with regard replacements of specific parts or entire units having in mind your cooling requirements and, equally important, budgets available.
Our 100% satisfaction guarantee shows our dedication to providing the highest level of air conditioning services in Shoalhaven. When you hire us, you can rest assured that your homes are in good hands.
IDEAL Air Conditioning has been building reputation on outstanding workmanship, excellent customer service and competitive pricing for over a decade. A large number of our repeat customers demonstrates our commitment and professionalism.
So,whether you are in need of air conditioning maintenance or quick emergency repairs, look no further. IDEAL Air Conditioning has everything to make sure you enjoy your homes and offices to the fullest.
For any air conditioning service in NSW Shoalhaven South Coast, think IDEAL Air Conditioning. Our professionals are looking forward to your call, willing and ready to offer you their assistance ensuring minimum disruptions to your schedules.