Our qualified and experienced professionals are ready to offer you high-quality and highly personalized services.
Book Now
The Benefits Of Regular Air Conditioning Repair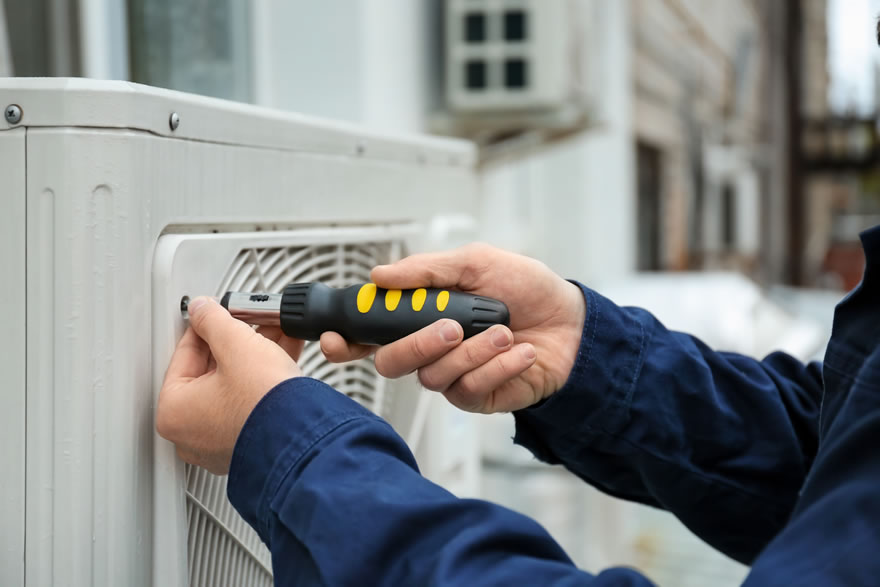 If your current air conditioning system is in need of repairs, Ideal Air Conditioning Service will provide you with an honest condition assessment and a repair estimate. We appreciate that your time is valuable and when we set an appointment with you, we will be there on–time, making sure that the job is completed and your home left clean. Request an appointment if you need any cooling repairs.
Air conditioning maintenance check list
Visual inspection of heating and cooling units
Outdoor unit inspection
Fan assessment
Air filter replacement
Inspection of ductwork
Condensate drain examination
Inspection of electrical connections
Evaporator coil cleaning
Inspection of refrigerant levels
Thermostat setting assessment
Lubrication of parts
Blower maintenance and cleaning
We understand the importance of arriving on site promptly when an air conditioning failure has occurred, especially when vital systems and people rely on it. We have honest, experienced air con repair engineers ready to fix your systems.