If you are in the Sydney metro area, when considering heating services and repairs for your home or business, IDEAL Air Heating Sydney is definitely the benchmark by which to measure all other providers. Our team pride themselves on their exceptional knowledge and outstanding customer service throughout the entire year.
It is possible to save up to 20% on heating costs through the implementation of some simple energy saving measures.
Our service technicians are experts in repairing all models of heating systems installed in your homes, including: central heating, split systems, wall furnaces, and space heaters. We service and repair all makes made by leading manufacturers: Brivis, Rinnai, Braemar, Vulcan, Pyrox, Lennox, Carrier, Bonair, Honeywell, etc. We respond to your call swiftly and should you require a part replacement, to eliminate delays, we carry a full line of replacement parts your heating system may need with us. Our goal is to get your heating system repaired quickly with minimal disruption and at unbeatable prices.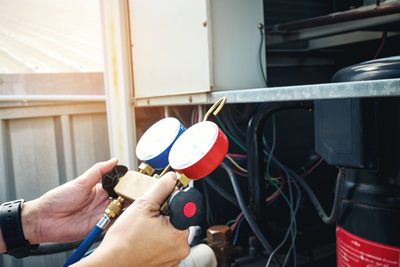 Should repair not be the most cost-effective option, we have a range of affordable replacement choices to meet your needs. In some cases, it may be more economical to replace an inefficient furnace or heat pump even if it still functions. That is why it is best to rely on one of our experienced heating service professionals at IDEAL Air Sydney to weigh your options and guide you through the process of choosing the most efficient heating system.
We highly recommend that our customers receive regular checkups on their heating systems to ensure that they address any issues before they become severe. Annual checkups can help you avoid an expensive repair, ensure your heating system can operate at its optimal efficiency (reducing your energy bill) and keep the air in your home fresh and save to breathe. The dedicated team of licensed technicians at Ideal Air Sydney has the expertise to carry out a thorough inspection of your heating unit.
If you have any questions or concerns about your heating or cooling systems, contact the professionals at IDEAL Air Sydney area. Call us today to learn how we can help keep you warm and cozy throughout the winter season.