At IDEAL Air Conditioning Sydney, we are able to service and support all air con makes and models, and no job is too big or too small.
Over a decade, IDEAL Air has been building up its reputation as one of the best air conditioning service provider in the Sydney metro area by its fast reliable service, professional and friendly attitude and competitive prices.
Do you know that without regular maintenance, you'll never know if your air conditioning unit is functioning properly or not?
Regardless of which type of air conditioning system you use (reverse cycle ducted AC, reverse cycle split AC, reverse cycle multi split AC, room AC for windows and walls) IDEAL Air Conditioning Sydney offers exceptional AC services including: repair, service and regular maintenance designed to ensure that your air conditioner will meet your cooling needs. We achieve the highest quality of air con services by paying constant attention to our customer's needs and satisfaction. By conducting the job in in the most professional and productive manner, we ensure that our clients – Sydney residents receive the most affordable and convenient Air Con Service available. At IDEAL AC Service Sydney, providing you with the very best service at the very best price is our ultimate goal.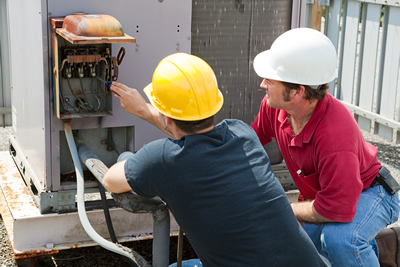 Regardless of the type of air conditioning repair required (a breakdown of the compressor, the condenser coil and fan, the metering device or an expansion valve, the evaporator coil and blower, and the chemical refrigerant) and the type of your air conditioning system (evaporative cooling, central air conditioning, ducted reverse cycle, wall mounted split systems, reverse cycle ducted systems, reverse cycle split systems, reverse cycle multi split systems), our air conditioning repairs professionals will diagnose faults quickly and determine the extent of repairs needed. As delayed service can sometimes cause more extensive damage to your air conditioner, we respond to your call swiftly and ensure that you have your AC system working perfectly in the shortest time possible. Should repair not be the most cost-effective option, we have a range of affordable replacement choices to meet your needs.
Regular, air conditioning cleaning and quality maintenance is a cost-effective service, also essential to the efficient and durable operation of your AC systems. For this service and all other AC requirements you may have, count on our team of dedicated experts to provide you with exceptional service and get your air conditioning system functioning at its best.
Give us a call today and find out why commercial and residential customers in Sydney consider us their preferred air con service provider.