The professionals at IDEAL Air Perth keep your living and working spaces comfortable all year long. Through seasonal maintenance, servicing, replacements and ducted heating systems services, our dedicated technicians keep your comfort system running smoothly. Our experts will deliver top quality services with the very best customer service experience possible at the most competitive prices.
In addition to improved ducted heating efficiency, removing air duct contaminants can greatly increase your indoor air quality
At IDEAL Air Perth, our experts understand importance of properly operating ducted heating systems for a comfortable and clean living and business environment. We pride ourselves in a prompt response time, ensuring that your ducted heating system is repaired to its original state with minimal disruption to your schedule.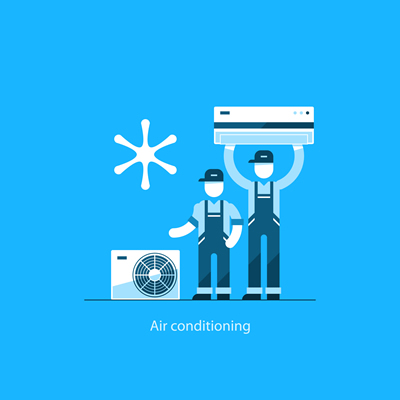 Heating ducks are frequently positioned out of sight and any damage which may occur is very difficult to identify. Regular, annual checkups of ducted heating units will help you to avoid expensive ducted heating repairs, achieve maximal efficiency of heating systems and by that reduce energy bills. At IDEAL Air Perth, our team of dedicated experts is specialized in conducting detailed inspections, ensuring proper and save performance of your ducted heating units. Moreover, when required, our consultation can help you to make the right decisions about your heating needs and help you to choose the most efficient heating option.
Need one of our experts for a ducted heating repair service ASAP? Call us now at IDEAL Air Perth!