At IDEAL Air Perth, we are dedicated to performing quality air conditioning repairs. We take great pride in our professional, reliable and efficient service ensuring that you fully benefit from our competence and experience in conducting repairs of air conditioning systems.
Signs that your AC unit may need repairing: No cool air, Weak air flow, Faulty thermostat, Leaking around your system, Strange sounds, Strange smells
Keeping your living and working spaces healthy and pleasant environments is an essential part of your comfort. This is why we ensure that your air conditioning system works for you as efficient and effective as possible throughout the whole year. Air conditioners can be heavily used especially during warmer months; therefore, their performance can deteriorate and it requires repairs.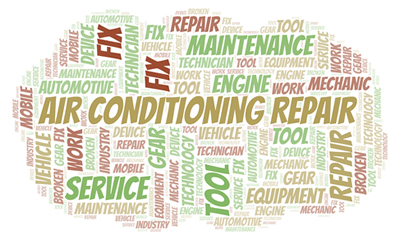 Regardless of the type of air conditioning repair required (a breakdown of the compressor, the condenser coil and fan, the metering device or an expansion valve, the evaporator coil and blower, and the chemical refrigerant) and the type of your air conditioning system (evaporative cooling, central air conditioning, ducted reverse cycle, wall mounted split systems, reverse cycle ducted systems, reverse cycle split systems, reverse cycle multi split systems), our IDEAL Air Conditioning Repairs Perth professionals will diagnose faults quickly and determine the extent of repairs needed. As delayed service can sometimes cause more extensive damage to your air conditioner, we respond to your call swiftly and ensure that you have your AC system working perfectly in the shortest time possible. Should repair not be the most cost-effective option, we have a range of affordable replacement choices to meet your needs.
Our dedicated team of experts carries out both commercial and residential air conditioning repair, offering outstanding customer service at the very best prices.
Call IDEAL Air Perth today to schedule an appointment for your air conditioner service or repair!