Is it time to install home air conditioning in Perth? Research study shows that indoor air contamination is extremely frequently 100 times more than exterior air. This is majorly as a result of the inadequate air flow systems in a proposal to save energy on AC. When you install central air conditioning or install ductless air conditioning you could ensure better air top quality. The amount of time that we invest inside business as well as residential facilities counts for around 90% of our entire day.
A reputable HVAC contractor performing an air conditioner installation should take a few hours to carefully perform the tasks, resulting in a high-performing, efficient air conditioner, lower energy bills and a comfortably cooled home.
Poor air quality significantly affects the health and wellness of individuals with respiratory complications, such as asthma people. As a result, it is a necessity to enhance and also preserve great indoor air quality by means of correct and reliable systems. Ideal Air Conditioning Service provides a selection of quality and also efficient indoor air conditioning product or services.
Our range of services covers all the bases:
Split Air Conditioning - Split air conditioners are the most common units used in a residential environment. The two main advantages are that wall units are always the cheapest option to install; they are also easy to retrofit in rooms without the need for building works or redecoration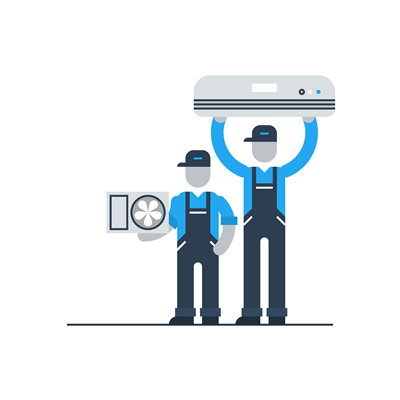 Multi Split Air Conditioning - The Multi-Split system usually allow from two to five wall mounted, ducted, floor mounted or ceiling cassette indoor unit of different capacities to be operated from a single outdoor unit. They can vary from small to large scale solutions, depending on the number of rooms requiring cooling & heating, with individual units per room giving overall control and coverage.
No matter what kind of system you use and no matter what the specifics of your home air, we've got you covered. Contact us today to schedule your air conditioning installation for your Perth home!
Ducted Air Conditioning - - These systems are hidden within a ceiling void or plant area and deliver the warm or cold air into the space via a network of insulated duct. Inconspicuous grilles and diffusers are located at strategic locations throughout the area served, allowing even air distribution. This most aesthetically pleasing solution can be used to cool multiple rooms.
Contact us today at 1300 787 741 or click here to request an appointment for air condition installation in Perth.