Selecting an air conditioner and air conditioning installation service is a significant decision you want to be sure you get it right. We believe the more you know the better choice you will make when it comes to deciding on your air condition installation in Canberra. Ideal Air provide comprehensive HVAC services for homes and businesses and you can take comfort knowing all our technicians are background checked and verified.
A reputable HVAC contractor performing an air conditioner installation should take a few hours to carefully perform the tasks, resulting in a high-performing, efficient air conditioner, lower energy bills and a comfortably cooled home.
Many families will wait until there is a terminal problem with their current air conditioning system to consider an air condition installation. There are good reasons, however, to be proactive in your choice.
ENERGY EFFICIENCY
If your current AC installation is 15 years old or older, it is using too much electricity.
AGE OF YOUR CURRENT SYSTEM
As air conditioning systems age, they need more frequent and increasingly costly maintenance. Original parts can become harder to find creating "This leads to more and more service calls and usually less efficiency
IT'S A GOOD INVESTMENT
A quality air condition installation from qualified technicians adds value to a home. Energy savings alone will often help a new unit pay for itself.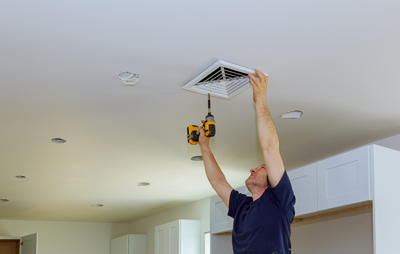 Multiple factors should go into the choice of an appropriate air conditioning unit for your home. Choosing the right size and model involves considering the size of your home, how well it is insulated, current ductwork (if any), and more. Choices include evaporative cooling, central air conditioning, ducted reverse cycle, wall mounted split systems, reverse cycle ducted systems, reverse cycle split systems, reverse cycle multi split systems or room ACs for windows and walls.
Whether you are looking to install a new central air conditioning system in a new or renovated home or wish to replace or upgrade your existing air conditioner, our team can advise you make the right choice, just call 02 6188 4456!
See why more and more of your friends and neighbors are choosing Ideal Air conditioning Service, click here to request an appointment for air condition installation in Canberra!