At IDEAL Air, we have over 10 years of experience of service, maintenance and repair of ducted heating systems across Adelaide, including local and rural/coastal areas. Whether you are in need of ducted heating repair, servicing, replacement or annual checkups, IDEAL Air can give you the professional advice that you looking for.
In addition to improved ducted heating efficiency, removing air duct contaminants can greatly increase your indoor air quality
IDEAL Air Adelaide takes the security, safety, and confidence of our customers very seriously. As heating ducks are normally placed out of sight and any damage which may occur cannot be easily identified, for optimal efficiency of your ducted heating system and your own safety, we highly recommend you to have your ducted heater unit serviced or checked regularly which will also save you money by avoiding expensive heating repairs. Optimal performance of your ducted heating system will also reduce your energy bill. At IDEAL Air Adelaide, our team of dedicated experts is specialized in conducting detailed inspections, ensuring your ducted heating unit operates safe and properly. More over, when required, our consultation can help you to make the right decisions when choosing the most efficient heating system.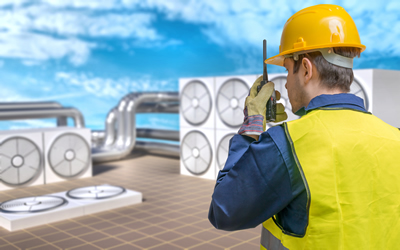 IDEAL Air Adelaide offers a full range of ducted heating services and repairs, including: ducted heating repairs, central ducted heating repairs, ducted gas heating repairs, central gas ducted heating repairs, etc conducted on all models made by leading manufacturers: Brivis, Rinnai, Braemar, Vulcan, Pyrox, Lennox, Carrier, Bonair, Honeywell, etc. Our ultimate goal is to respond to your call quickly and ensure that your ducted heating system is repaired to its original state at unbeatable price.
If you have any questions or concerns about your ducted heating system, contact the professionals at IDEAL Air Adelaide. Call us now and we will ensure you can enjoy the benefits of an effective heating system in your home during cold months of the year!