For the best air conditioning services in Sapphire, rely on our experts at IDEAL Air Conditioning. We have been recognised as one of the most reliable AC service providers across Australia for over a decade. Our reputation has been built on our highly professional workmanship, outstanding customer service and competitive pricing for all. Our experts are committed to providing the very best air conditioning service for residents of the greater Sapphire area, including: Tilba, Bermagui, Cabargo, Tarthra, Merrimbula, Braidwood.
Do you know that without regular maintenance, you'll never know if your air conditioning unit is functioning properly or not?
No matter which type of AC unit you have installed: reverse cycle ducted AC, reverse cycle split AC, reverse cycle multi split AC or room AC for walls and windows, our professionals at IDEAL Air Conditioning we have the tools, equipment and expertise to provide you with the top quality air conditioning services in Sapphire.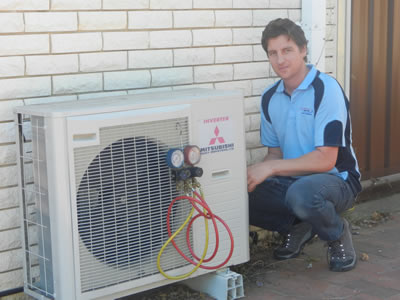 To be able to enjoy the full comfort in your homes and offices, proper operation of your AC units is essential. High efficiency of your AC systems will not only regulate temperature, but also help you save money on high energy costs and costly emergency repairs. This is why regular maintenance of your air conditioners is highly recommended at least once a year. Specialised technicians at IDEAL Air Conditioning have the experience and knowledge to conduct thorough inspections to ensure that your AC units perform at their optimal efficiency.
And when your systems break down, we are here to carry out any repairs in the most professional, timely and friendly manner. We will respond to your call quickly making sure that your system is return to its original condition in the shortest time possible. Our technicians carry with them all necessary materials and parts to be able to perform any repairs on the first call.
In case a repair is not the most economical option and you need to replace your old system with a new one, our experts will discuss all possible options for replacement and help you choose the best solution accommodating your cooling requirements and budgets.
Call IDEAL Air Conditioning today and benefit from our top quality air conditioning services in NSW Sapphire South Coast, provided by our professional, committed and friendly technicians. They are ready and willing to meet all your cooling needs.