IDEAL Air conditioning has been a leading provider of all air conditioning services in Eurobodalla, including regular maintenance, service and repair. We offer a 100% satisfaction guarantee through meeting all your cooling requirements and exceeding your expectations with the quality of our services. Our experts are committed to providing the very best air conditioning service for residents of the greater Eurobodalla area, including: Batemans bay Broulee, Moruya, Turross, Bodalla, Araluen, Kianga, Dalmeny, Narooma.
Do you know that without regular maintenance, you'll never know if your air conditioning unit is functioning properly or not?
All our dedicated technicians are fully trained and qualified. They strive to achieve the highest quality air conditioning services in Eurobodalla South Coast no matter which type of air conditioning system you have installed in your homes and offices, from reverse cycle AC, reverse cycle split, reverse cycle multi split AC to room AC for windows and walls. Having your peace of mind as a main goal, they have the knowledge and experience to do the job in the most professional and timely manner at the most competitive prices in the area.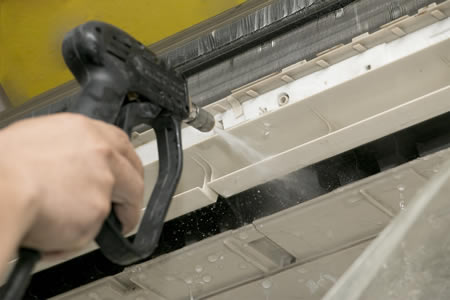 Regular maintenance is essential for achieving your air conditioners optimal efficiency. Neglecting annual maintaining can result in decline in your AC performance and increase in energy use, hence, costs. Proper maintenance will extend the life of your air conditioning enabling more reliable and economical performance when it comes both to reducing energy costs and preventing future costly repairs. The simplest way to make sure that your AC maintenance is done properly is to have it carried out by a qualified AC professional.
At IDEAL Air Conditioning, we are willing and ready to perform excellent AC maintenance for you, providing you with the best workmanship and 100% satisfaction. Our skilled technicians will inspect each part of your AC unit, making sure that it is operating efficiently on all levels, so you get an AC which will help you enjoy the comfort of your indoor environments for years to come. We also offer custom made annual maintenance programs to meet all your individual needs as well as one off visits.
When you choose us, count on your AC's long life, lower energy bills and prevention from emergency repairs.
For regular maintenance as well as any air conditioning service in Eurobodalla, trust IDEAL Air Conditioning. Our technicians are looking forward to your call, happy to assist with any requirement you may have.