Do you think it is time to replace that old air conditioning unit? Are you looking for a new AC installation for your home or office? When you are experiencing problems with your air conditioning system the last thing you want is the hassle of trying to find a company you can truly trust.
A reputable HVAC contractor performing an air conditioner installation should take a few hours to carefully perform the tasks, resulting in a high-performing, efficient air conditioner, lower energy bills and a comfortably cooled home.
At IDEAL Air Conditioning, our main priority is your comfort and satisfaction. Our dedicated technicians are all fully trained professionals who care for you and your home with respect. They have the experience and expertise to conduct any air conditioning repair in Eurobodalla on any make of AC unit. They will respond to your call promptly, diagnose the fault and make sure to return your AC unit to its original condition in the quickest time possible. In order to achieve maximum efficiency, they carry with them all necessary parts and materials, so they are able to fix your AC problem on the first call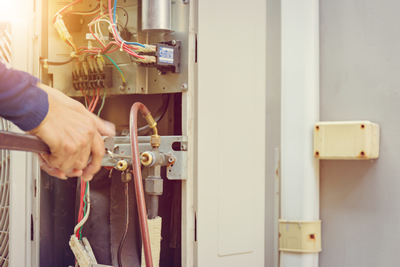 Ideal Air Conditioning Service offers the best air condition installation in Eurobodalla and surrounding areas, at the most competitive prices. Whether you are seeking a brand new AC installation for your home or office or whether you want to get your old unit replaced, look no further. We got this!
Always working with major brands and the latest products available, our equipment will never let you down. Offering you the maximum service and the most qualified technicians, we guarantee you will be smiling at the end of the procedure.
Not sure which system suits your needs best? No problem. Our team of qualified experts will be more than happy to give you free consultation and analysis on the best solutions available, based on your needs and your budget.
Top-Notch Commercial and Residential Comfort At A Low Cost
If you've been on the hunt for a quick, top quality air condition installation or replacement in Eurobodalla, you're in the right place! Our highly trained technicians are always available and can service all makes and models of HVAC equipment.
Top-notch commercial and residential comfort at a low cost, choose us today and enjoy:
-
Best quality AC installation
-
Top-notch AC replacement
-
Temperature and humidity control
At Ideal Air Conditioning Service, we can install a wide variety of high–efficiency air conditioning systems to cool your home efficiently and help keep your utility bills down. Our top-notch air conditioning technicians are here to help find the right AC system for your home and your cooling needs. With a proper air conditioner installation in Eurobodalla, your system will last for many years. We can also help you maintain your new air conditioner for lasting results. For top quality, affordable air conditioning installation and replacement call us today at 1300 787 741 for a FREE consultation!