Are you tired of sweating in high temperatures and freezing when they are low? The air from your air conditioning unit doesn't smell right? There is a strange noise when you turn on your unit? Or, even worse, it's not working? What you need is reliable air conditioning service and repair.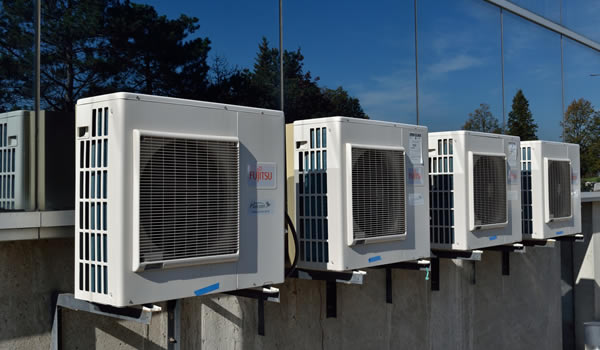 Those long summer days sure are hot, wouldn't you agree? Sometimes you wish to have a pool, to just jump in that water and refresh yourself. You just wish to stop sweating or feel suffocated, and stop dreaming of moving into the refrigerator for the summer. And how about those winters? Cold hands, cold feet, cold nose? You are always wearing several layers of clothes but never getting warm enough. You keep dreaming of having that fireplace or a house in Maui for the winter?
Feeling uncomfortable in your own home, the one place where you should find sanctuary, is tiring and exhausting. Not to mention irritating and stressful. So no need to endure something that is easily solvable and affordable.
It's the little things that make our life better. And in the 21st century, having an operational and fully functioning air conditioning and heating system IS a little thing. Not to mention that it is also good for your health. Units, which are not cleaned properly, can easily lead to diseases, such as Legionnaires' disease, a form of pneumonia caused by bacteria, and some other respiratory infections. And so in order to be healthy, you need to clean your air conditioning and heating systems professionally and regularly.
And if the unit has malfunctioned or is not working properly, the consequence could be more in the line of a higher energy bill or short circuit, which can cause fire at worst. As you see, not taking care of your air conditioning and heating systems can be dangerous for your health and hazardous to you and your home.
And how long does it take to service and repair your unit? For IDEAL Air Conditioning Services, it takes only an hour for most. You are worried that it will be expensive? We assure you that our prices are affordable. Based on assessment and diagnosis of your unit, we will give you an upfront pricing and quote, so you will know what to expect when it comes to cost.
As you know by now from our website, we provide service and repairs of all brands of air conditioning, gas heating and evaporative cooling systems. We are experts in repairing systems such as reverse cycle ducted air conditioning, reverse cycle split air conditioning, reverse cycle multi split air conditioning, room air conditioning (windows and walls), evaporative cooling systems and ducted gas heaters. Importantly, we cover all suburbs across wider Brisbane, Sydney, Canberra, Melbourne, Adelaide and Perth areas. As mentioned before, most of our services and repairs don't take more than an hour and all pricings are given upfront.
So, if you are in need of professional, fast, reliable and affordable air conditioning services and repair, please contact us through our portal. There you can book our services online by simply filling out a form, or just call the phone number provided there or e-mail us. Our job is to make your life better, healthier and more comfortable.